WELCOME TO OUR PARISH WEBSITE
If you happen to check this website for some information about us, it is my hope that you will find what you are looking for and that it will be of help to you.  The information contained in this website does not capture who or what we are as a parish family community.  Technology has lessened somewhat the personal contact and relationship that is essentially indicative of Christ's incarnation and redemption.
So, visit us and our two worship sites, our Churches, for our liturgies.  Say a prayer to Our Lady of Hope, our Patroness.  And, share your faith and your love through the use of your time, the development of your talent, and the generous share of your treasure.
God loves you always and in all ways.
Rev. Peter James R. Alindogan
Pastor
---
December 8, 2019 – 2nd Sunday of Advent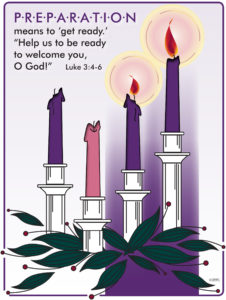 ---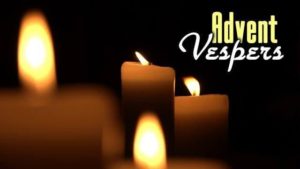 Join us for Sunday Evening Vespers (Prayers) at St. Jerome Church 
December 1, 8, 15, and 22 at 4:30 pm
Evening Prayer, from the Liturgy of the Hours, is a collection of psalms, hymns and intercessions, that the universal Church prays as night silently falls upon the earth, thereby sanctifying the time of dusk.  It is "a prayer of thanksgiving, not only for what God has done through Jesus Christ, but for what God is doing now in our lives and in our world."
---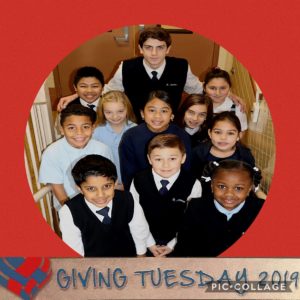 The value of a Catholic school education lasts a lifetime.
Rooted in faith, moral values are part of life's compass.
Goal-setting, persistence, and continuous improvement are intrinsic to the
unfolding leadership and competencies that define Catholic school students.
Integrity, service and giving of self are hallmarks of Catholic school students.
Giving is investing in the future of tomorrow's leaders and is
an investment marked by continuous returns.
We are truly blessed with the kindness and generous spirit of many
which will create a positive impact for our students.
Our goal is to reach out to everyone who has an interest in supporting
Catholic education and make them aware that Catholic schools 
need your support to be sustainable.  
100% of all funds raised will go directly to the diocesan school of your choice. 
Visit https://www.justgiving.com/fundraising/stjerome 
to pledge your support to Saint Jerome School!
---
---