Mass will be celebrated with live stream every morning at 9:00 a.m.
Click the live stream graphics in the sidebar to access the video.
Following Mass, there will be Eucharistic Adoration followed by Rosary at 10:00 a.m.
Adoration of the Blessed Sacrament until 11:00 a.m.
The live stream will also be carried on Facebook.
***After the Saturday and Sunday masses, Rosary will immediately follow
---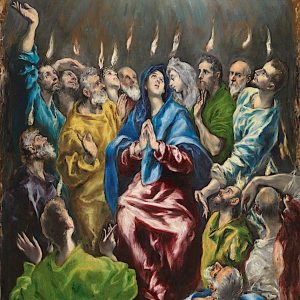 READINGS for the Week of May 31, 2020 – Pentecost Sunday
Monday: Gn 3:9-15, 20 or Acts 1:12-14; Ps 87:1-2, 3 and 5, 6-7; Jn 19:25-34
Tuesday: 2 Pt 3:12-15a, 17-18; Ps 90:2, 3-4, 10, 14 and 16; Mk 12:13-17
Wednesday: 2 Tm 1:1-3, 6-12; Ps 123:1b-2ab, 2cdef; Mk 12:18-27
Thursday: 2 Tm 2:8-15; Ps 25:4-5ab, 8-9, 10 and 14; Mk 12:28-34
Friday: 2 Tm 3:10-17; Ps 119:157, 160, 161, 165, 166, 168; Mk 12:35-37
Saturday: 2 Tm 4:1-8; Ps 71:8-9, 14-15AB, 16-17, 22; Mk 12:38-44
Sunday: Ex 34:4b-6, 8-9; Dn 3:52, 53, 54, 55, 56; 2 Cor 13:11-13; Jn 3:16-18
Then there appeared to them tongues
as of fire, which parted and came to
rest on each one of them.
El Greco, Pentecost, detail 1596
---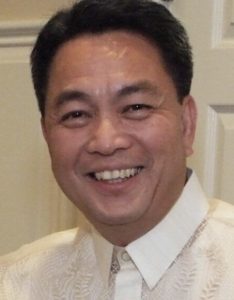 Dear Friends in Christ,
On behalf of Bishop O'Connell, I am sending his message about the exclusion of nonpublic schools in the HEROES ACT, which has just been released in the House of Representatives.
Bishop O'Connell wrote, "Today, the Bishops of New Jersey and I learned that the House Democrats released the Heroes Act, H.R. 6800, the fourth phase of economic stimulus relief or CARES 4.  H.R. 6800 includes several provisions that would protect, and even expand, funding for programs that Congress established in the last CARES ACT, such as an extension of unemployment benefits until January 31, 2021, expansion of the SBA payroll protection program loans to include all nonprofits regardless of size, and increased funding for the Supplemental Nutrition assistance program.
However, unlike the previous CARES ACT, H.R. 6800 WOULD PROHIBIT NONPUBLIC SCHOOLS INCLUDING OUR CATHOLIC SCHOOLS IN THE DIOCESE OF TRENTON FROM ACCESSING ANY PORTION OF THE PROPOSED $200 BILLION INCLUDED IN THE LEGISLATION FOR EDUCATION.
Our Catholic schools struggle to stay open as it is, and the pandemic will impact them negatively as our neighboring dioceses  in New Jersey have revealed."
Furthermore,"he is asking us to click here to contact our New Jersey Senators and Congressmen using the message template there.  We need to work quickly to ask for their support. Thank you and God bless you in these stressful days."
Before I sent this message, I also clicked on that link and registered my information.  I got an email back that they received it.  That is one added email asking Congress to include aid for nonpublic school families in this stimulus.
Can you kindly add yours, too, upon reading this message?
With my continued prayers for you and your loved ones, I am
Fr. PJ
---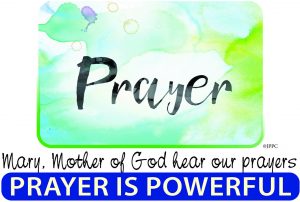 The parish office is closed to the public until further notice.  Business will be conducted via telephone at 732-222-1424 or via email:  office@ladyofhopeparish.org
Weekly collection envelopes may be mailed or dropped off to the parish office.
Please also consider registering for online giving if you have not done so already.  Click the appropriate link, on the right, for each church.
Learn how to support the COVID-19 Emergency Fund    https://dioceseoftrenton.org/
Join FlockNote (scroll down for info).  Fr. PJ will also post updates here.
Follow us on Facebook – OurLady ofHope

Thank you for your continued support to our parish during these trying times.  May God Bless You All!!
---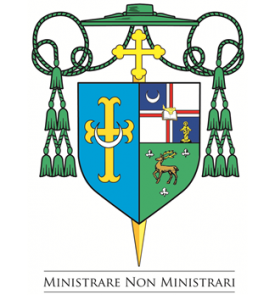 A Message from Bishop O'Connell On Measures to Mitigate the Spread of COVID-19.
On the advice of public health officials, Bishop David M. O'Connell, C.M., is mandating the closing of all churches and chapels in the Diocese of Trenton to the public, effective at noon, Wednesday, April 1, until further notice.
The Bishop has granted DISPENSATION from the OBLIGATION to attend Sunday Mass until further notice.
Please click on the links below to read the full article and for additional information and the latest updates:
http://dioceseoftrenton.org/coronavirus
http://TrentonMonitor.com/coronavirus
God has not abandoned us and is present among us. As we learn each day of the growing concern surrounding the spread of the coronavirus in our communities, we need to have faith and confidence in God, especially in times like these, praying that He will see us through the present adversity safely.
Mindful of the Lord Jesus' own words in St. Luke's Gospel, "If anyone wishes to come after me, he must deny himself, take up his Cross daily, and follow me (Luke 9: 23)," the coronavirus pandemic has placed such a Cross before us.
---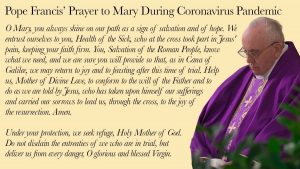 ---
WELCOME TO OUR PARISH WEBSITE
If you happen to check this website for some information about us, it is my hope that you will find what you are looking for and that it will be of help to you.  The information contained in this website does not capture who or what we are as a parish family community.  Technology has lessened somewhat the personal contact and relationship that is essentially indicative of Christ's incarnation and redemption.
So, visit us and our two worship sites, our Churches, for our liturgies.  Say a prayer to Our Lady of Hope, our Patroness.  And, share your faith and your love through the use of your time, the development of your talent, and the generous share of your treasure.
God loves you always and in all ways.
Rev. Peter James R. Alindogan
Pastor
---
MISSION STATEMENT
Through the intercession of Mary our Mother and Saint Jerome, we the parish families of Our Lady of Hope are called to live and proclaim the Gospel of Jesus Christ.
We strive to grow as a vibrant and welcoming community through worship, evangelization, and ministry to those in need by sharing the resources, time, and talents given by God.
---